Monday, October 18
---
Microgrid Design and Development - Building Reliability and Resilience
Multiple technologies are being incorporated into today's microgrids, as end-users search for better ways to manage and ensure their energy supply, as well as control costs. This session will look at case studies of various microgrid configurations, the factors that led to their design and development, and the benefits for their end-users.
Sponsored By: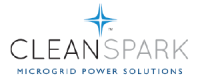 Tuesday, October 19
---
District Energy - Successful Approaches to Increasing Efficiency
Business districts and college campuses are increasingly looking at district energy projects to increase the efficiency, reliability, and resiliency of their power supply. This session looks at case studies of some noteworthy projects driving growth in the district energy sector.
Lincoln Bleveans
Executive Director - Sustainability & Energy Management
Stanford University
Presentations
Lessons Learned: Power Resiliency During Extreme Weather
2020 set a new US record for billion-dollar, extreme weather events at 22. In fact, the frequency of such events has increased for the past several decades. This new normal brings an increase in extended power outages resulting in business disruption. As a result, forward-thinking organizations are leveraging resiliency microgrids to prevent outages and ensure business resiliency. Microgrids offer a resiliency solution that ensures safe, reliable, and uninterrupted operations to keep the community safe in the event of a crisis. This is especially true in the Gulf Coast region, which is no stranger to such events, including hurricanes, sudden severe storms, and the recent winter storm of 2021. In this session, our Texas-based panel will discuss first-hand experiences during recent extreme weather events from the perspective of an operator, a utility, and microgrid technology provider. This discussion will cover key business considerations, lessons learned, and the value of selecting the right technologies for your business objectives.
Virtual Power Plants and More -- Integrating DERs Into the Grid
Virtual power plants (VPPs) are offering support to the traditional power grid, using distributed generation assets. Unlike microgrids, which are usually in off-grid settings, VPPs can cover a wide area, using available generation managed by aggregation software to provide the same services as a traditional power plant--but without the need to build that physical plant. This session will discuss the design, development, and growing adoption of VPPs, as well as other efforts to integrate distributed energy resources (DERs) into the grid.
Financing Your Power Project
The first step toward development of any distributed energy project is securing financial support. Experts in financing clean energy and distributed generation installations will discuss the best practices when it comes to identifying investors, and investment opportunities, for utilities and others seeking to deploy microgrids, cogeneration, and more.
Technologies for Microreactors
Nuclear energy's importance as a zero-emissions generation source has accelerated the research and development of new reactor technologies, with microreactors at the forefront. Microreactors can bring electricity to remote communities that are without access to power, and provide electricity for field operations in several industries, including mining and oil and gas exploration. Experts in the design and deployment of small reactors provide their insight and expertise on the state of the industry.
Wednesday, October 20
---
Energy Storage - A Game-Changing Technology for Distributed Generation and Electrification
Energy storage could be the most important power system technology of the moment, as it helps balance the addition of renewable energy to the grid, and furthers advancement of the move toward electrification. This session offers insight into how battery technology is evolving, how storage supports renewables, and why utilities are adding storage to their generation portfolios.
Technology Solutions to Improve Business Energy Management
More businesses are taking control of their energy needs by installing distributed generation to power their offices. This session looks at how the integration of distributed energy resources (DERs) into building energy systems facilitates increased energy efficiency for commercial and industrial enterprises--and why it should be part of any C&I development discussion.
Sponsored By: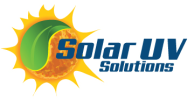 Microgrids - A Look at Game-Changing Projects and Technologies
Microgrids and mini-grids are being developed worldwide to provide reliable, resilient power, both for business operations and entire communities. Remote areas without access to electricity are using the technology to obtain power and enable economic growth; field operations for a variety of industries are receiving power from microgrids. Regions prone to blackouts, and at increased risk from natural disasters, are embracing micro- and mini-grids as a way to ensure a reliable electricity supply. This session looks at several successful installations.
Sponsored By: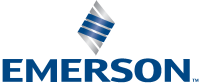 EV Adoption--How Utilities and Businesses are Planning for the Road Ahead
The transportation sector is a key driver of the trend toward electrification. What does that mean for utilities and power generators, who must account for the increased demand for electricity as more drivers buy electric vehicles, and more cities and businesses adopt electric vehicle fleets? This session looks at what some businesses are doing now, and how they're planning for future growth.